That's right we are having a giveaway!

Enter your chance to win some homemade soap!

Main Blog!



Current Mood:

cheerful
We have Moved to a new
website
. A lot of new items, as well as payment options.
Come and join us as we grow and make new friends!
We still carry handmade Items:
Incense, candales, jewelry, costuming, soap and bath products, herbal teas, and so much more!
We look forward in your visit!
Current Mood:

chipper
It lasts longer
Holds color and scent better then paraffin wax
When cooled it sparkles like little gems on the bottom of a cave that catches the right amount of light.
The wax is easily removed from our molds and off any surface that it was dripped on by accident.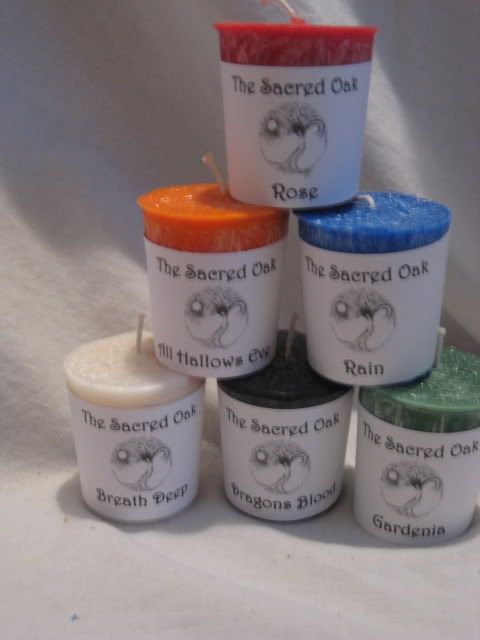 Many Candle makers say because it lasts longer that its bad for business, we say different since we started using this wax and offering it in many colors and scents we have had more requests. Did we mention its Eco friendly? Its from a plant a grow able renewable resource, For this reason many have classified Palm wax as Eco Friendly. It still burns and puts of Carbon as any candle does because fire consumes. We try to be sensitive to our environment when we make our products. And with every customer feedback we get an idea of what you want from us.
We also have been busy with our soaps and free gifts, yes free gifts with every order. What could these gifts be? They are samples of our candles, soaps, incense, and anything we feel might tickle your fancy. Yes Its a surprise gift a thank you for ordering with us and here have a try at something else that might be of interest to you
!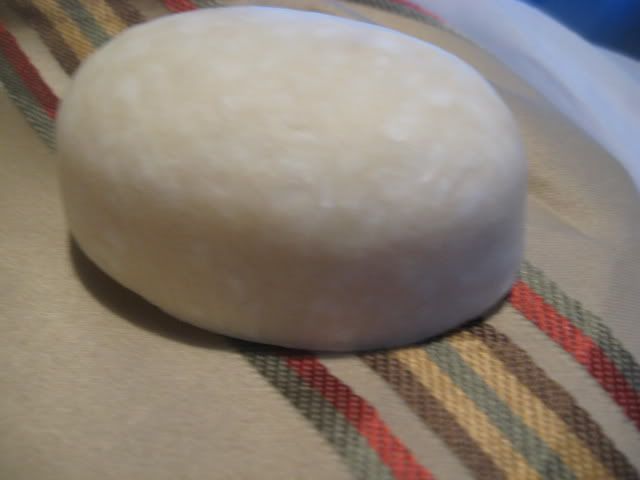 Did we mention Soaps? This is our plain Goats Milk soap, it came out really well for an hand milled soap. It melted very creamy and actually poured into the molds. Normally through the hand milled process its a clumpy thick fun mess to move around. But this texture was amazing to us. And besides Goats Milk is good for the skin right? Its not listed yet but son will be on our etsy shop.
Well thats it from us today but We did find other places of intreast! Support these Etsy People by visiting there shops!
GROOVYMOONCREATIONS
FLOWERFAERIES
And Item For Today:
Sunlight Ripples
Vist
Etsy Dark Team
Today!
dont forget we moved to a
new site
! Update those links!
We have been so busy lately. With the kids out for Spring Break (fever) its been a zoo here since Friday! We have accomplished some things this weekend, such as a new look to an old classic. We do mean our Votive candles which have a growing fallowing as of late. The candles are made from Palm Wax which gives of an interesting crystal look to them. Many candle makers dont like this wax but we love it for the fallowing reasons:
Current Mood:

cheerful
(click the pic to go to the listing!)
Cinnaberry Votive Candles

The smell of cinnamon and Berries together in this lovely set of 6 votive!
And Featuring our
Candle Gift Sets
! These are made by The Order! Your choice of 2 votive gift set or 3 Votive gift sets! More will come! Give the gift of scent and light to that special someone in your life!
Current Mood:

cheerful
The heavenly scent of
Jasmin flows
through the air as the candle burns. A great scent for anytime of the year.
Set of 6 Votive Candles
Color: Black
Scent: Jasmin
Wax: Palm Feather Blend wax
Current Mood:

cheerful
The scent of
Victorian Roses
fills the air before you light the candle.
The Victorian Rose is elegant simple and yet a delight when you need a hint of spring on a cold dark day.
Set of 6 Votive Candles
Color: Black
Feather Palm Wax blend
Current Mood:

loved